Child Dedications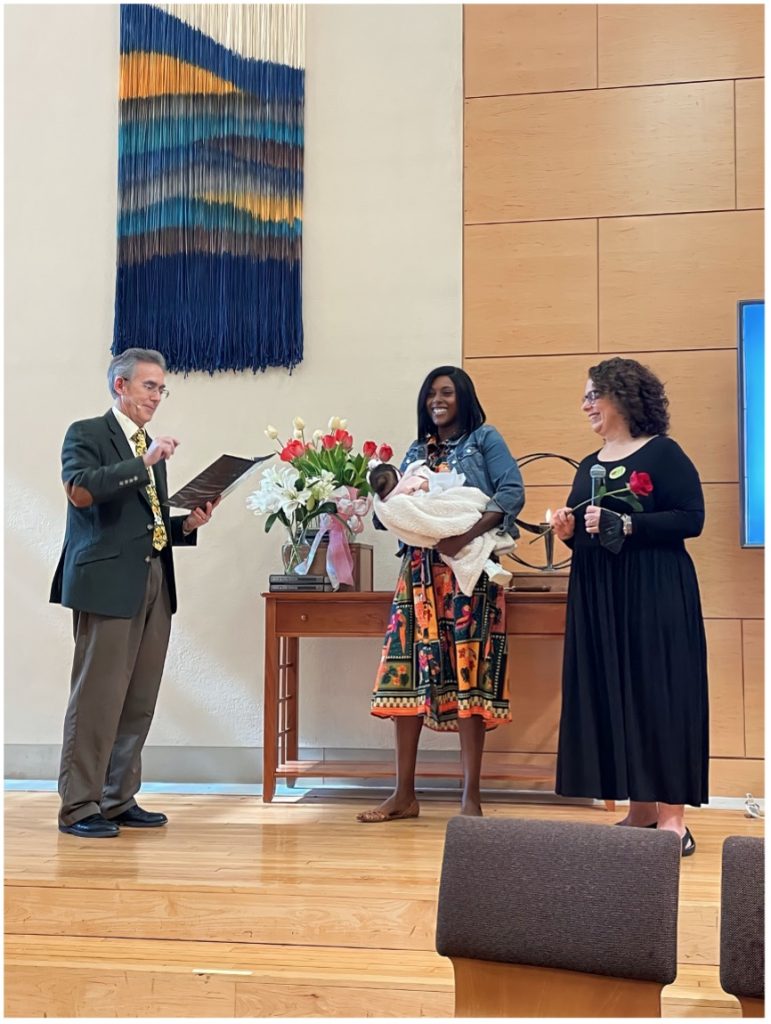 Child dedication ceremonies are crafted by a child's parent or parents, working closely with our minister and religious educator. Child dedications are brief, family-oriented ceremonies held during a Sunday morning service when they can be witnessed by the whole congregation, who then welcome the child as a member of our church.
Most child dedication services include the following elements:
A blessing for the new life of the child,
An expression of the parent's or parents' hopes for the child; and
A promise by the congregation to support and nurture the child.
If you are interested in having your child dedicated at Albany UU, please reach out to our minister at minister@albanyuu.org.
Resource
"Bless This Child: A Treasury of Poems, Quotations and Readings to Celebrate Birth"