Adult Learning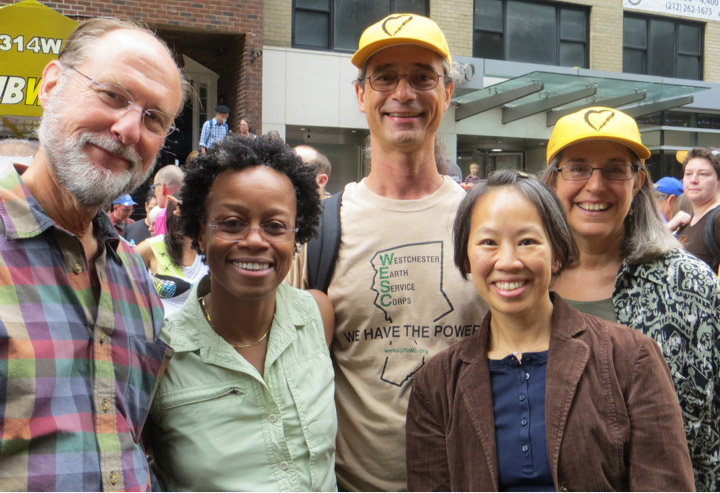 ---
Our church members are active lifelong learners. They are devoted to personal growth and development. For most, this goes hand in hand with being active contributors to the church and their other communities. From young adults to nonagenarians and even centenarians, our study groups enrich our interactions and understanding of ourselves, each other, and our places in this world.
---
Programs Designed by UUA
Albany UU's church ministers and lay-people run two much-loved UUA programs from Sept – May for adults looking for exploration and spiritual growth. Information on joining can be found in Windows Weekly News or you can submit an inquiry to minister@albanyuu.org.
Wellspring. Wellspring is a 10-month spiritual deepening course for adult Unitarian Universalists. Group members experience deep listening and spiritual reflection in small groups of about ten, inspiring personal and community transformation. Participants read, view, and respond to pre-session assignments that are focused on spiritual topics. Facilitators are lay leaders or religious professionals who receive clear, complete and easy-to-access and use materials.
A sense of personal purpose and meaning arises from UU Wellspring's unique combination of spiritual practices, spiritual companionship, readings, and heart-opening sessions. A sustaining joy emerges while deepening commitment to making change in ourselves and our world.
Meaning Matters. These small study groups are also dedicated to personal growth and development. A monthly packet shared with all participating Unitarian Universalist Congregations offers essays, exercises, quotes, poems, music, video clips, podcasts, articles, books, and movies related to a "theme for the month." Towards the end of the month, several Meaning Matters groups each gather to reflect on the theme, which is also often the basis for sermons and learning programs for Children & Youth as well. Participants are expected to work with the packets during the month and come to the group prepared to share reflection and discuss the theme in a mutually supportive environment. Since the pandemic, these groups have met virtually.
Get Involved. For more information and to register for the 2023 programs, contact minister@albanyuu.org. Sign-up early so we can determine how many people we have for each group. Meaning Matters usually is offered in 3 groups at different times during the week. Wellspring is limited to 6 participants.
Volunteer Offerings
Congregants (and visitors) help organize and participate in an ever-changing banquet of insightful presentations, thought-provoking performances, workshops, book study groups, and study groups on spirituality, inclusivity, social justice, climate justice, and more. Information on these can be found in Windows Weekly News, in our Events Calendar, or for ongoing events, our Connections/Activities page.