Our Ministers and Staff
Our excellent ministry and staff support the many programs, services; and the members, friends, and community of Albany UU. Contact our staff via email or by leaving a message in their mailbox at 518-463-7135. Please call ahead if you plan to visit the office. Office hours are listed on our Contact page.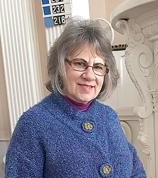 Rev. Linda Hoddy, Co-Interim Minister Email
Reverend Hoddy was raised in the Church of God, and
entered the Unitarian Universalist Ministry following a
15-year career in Urban Planning.
In 1988, she entered the Master of Divinity program
at Harvard Divinity School, and after ordination in
1992, served several UU Congregations in upstate
New York: Oneonta (internship), Schenectady
(assistant minister), Glens Falls, Plattsburgh, and
Little Falls. In 1995 she became the organizing
minister for a new congregation in Saratoga Springs.
In 2012 she retired to Great Barrington, Ma., where
she lives with her husband. From 2016-19, she served
as contract minister for the Mattatuck Unitarian
Universalist Congregation in Woodbury, Ct.
Rev. Hoddy has two children and four grandchildren.
Her interests beyond ministry include
grandmothering, music (singing and violin),
gardening, quilting and reading.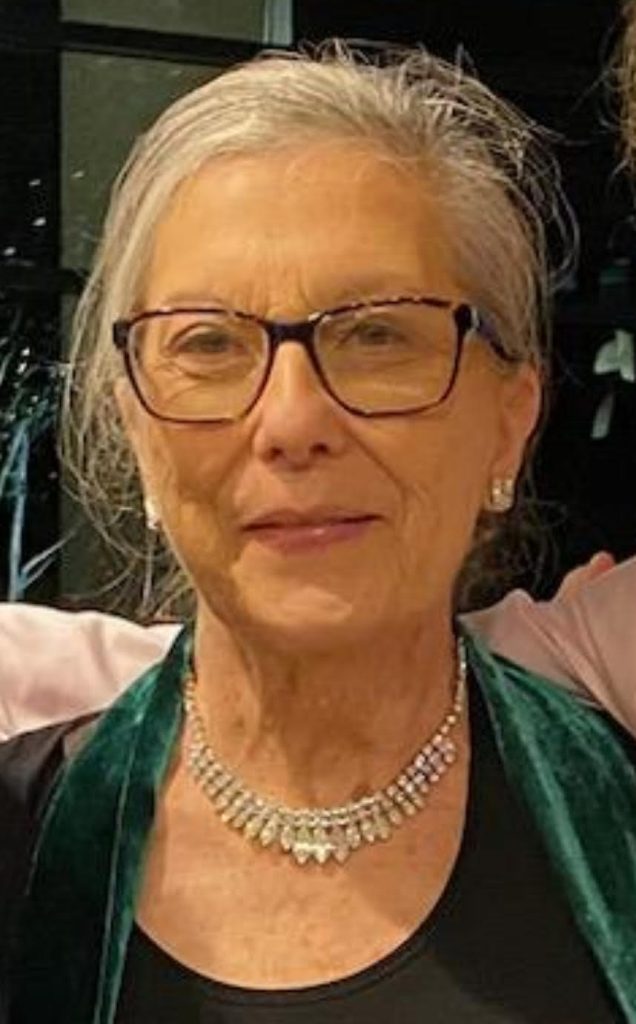 Rev. Dr. Lynn Ashley, Co-Interim Minister Email

The Rev. Dr. Lynn Ashley grew up in a Unitarian
Fellowship in Rapid City, South Dakota. Having
been raised between the Black Hills, sacred lands
of the Lakota, and her grandparents' farm near the
Badlands of South Dakota, hers is a prairie
spirituality. Following careers in community
development, university administration, and
corporate finance, while a member of Albany UU,
Lynn made her decision to attend seminary. At
Andover Newton Theological School, she earned a
masters degree in psychology and religion and a
doctorate in pastoral care and practical theology.
Since her ordination in October 2003 at Albany UU,
where she has remained a longtime friend, she has
served our congregations in Fredonia, Glens Falls,
and the historic church of Barneveld, where she
was named Minister Emerita. Her home, since
1989, is in Voorheesville.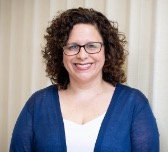 Elizabeth Baldes
Director of Programs for Children & Youth Email
Elizabeth (she/her/hers) joined the staff of Albany UU in August 2018, serving as Program Assistant, Program Coordinator, and Acting Director before becoming Director in June 2022. Elizabeth draws on her professional experience as an early childhood educator and childcare provider, as well as her years as an Albany UU parent volunteer, to help provide a supportive, engaging place for children and youth, along with their grownups, to learn, grow, and connect.
A graduate of Empire State College, Elizabeth is a dedicated lifelong learner and avid reader. She and her husband Rich enjoy living in Albany with their two daughters, some super-spoiled pets, a moderately successful garden, and way too many books and records.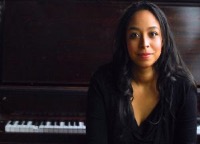 Olga Martinez
Music Director Email
Olga Martinez is a forever Albany resident. She is a graduate of Albany High and received her bachelor's in music education at the College of Saint Rose. Since 2009 she has been the music director of the Capital Pride Singers, an LGBTQA+ community chorus in the capital district, where she has continuously led to the musical growth of the group that has been around since 1995. She is also the director of operations at StudioHalibey, a creative consultancy for the media industry. She brings her expertise in music, logistics, project management, 18 years of professional experience and love of the Albany City to all that she does. When not in front of a chorus, piano or computer, she spends time with her son and husband, sewing, gardening, or cooking vegetarian delights and has never met a block of tofu she didn't have plans for. She is excited, ready to share and collaborate on bringing beautiful, meaningful music to the Albany UU.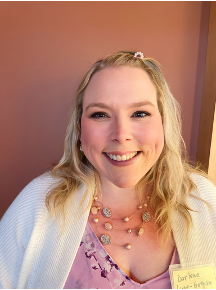 Darlene Lupe-Gotham
Church & Congregational Life Administrator Email
Darlene joined Albany UU in April 2023 as our new Church and Congregational Life Administrator. In addition to managing the many complex details of running the church office, she will work closely with ministry teams to reach out to diverse people and communities beyond the congregational walls. Darlene will develop and nurture our culture of welcome, welcoming visitors, engaging members, and increasing community awareness of Albany UU. Darlene joins us from the University at Albany, where she served as Assistant Director for Transfer Engagement at the University at Albany. She has worked in higher education administration for 20 years, 15 of them with UAlbany. Darlene's family includes her husband Matthew, daughter Eveleen, stepdaughter Alexis, and stepson Nathan.

Paula Brewer
Programs for Children & Youth Assistant Email
Paula Brewer moved to Albany NY in 1991, and shortly thereafter began to attend Albany UU (AUU). She became more active in AUU after the birth of her daughter, Anna, in 1996, focusing her activity on the Religious Education Program. Her volunteer AUU RE activities followed Anna as she grew, beginning with her coordination of a monthly Parent Group potluck and discussion group. Being older parents, Richard and Paula found comradery with other similar parents in this group. Paula followed Anna through the RE program volunteering in the Toddler Room and into other grades as Anna got older. She moved to being a youth group advisor, so that she could learn how to deal with her soon to be young adult child. Paula's commitment to RE included 3 terms on the RE Council and one term as RE Council Chair. She most recently assisted with the 8th Grade Reading Group. Richard and Paula are grateful for the Albany UU 'village' and its excellent RE program, which helped them to raise their daughter into a responsible adult UU. She is excited to assist Elizabeth Baldes and Albany UU in continuing its excellent RE program and working with Michele Townsend Grove to ensure that RE continues to meet the needs of the next generation of UUs.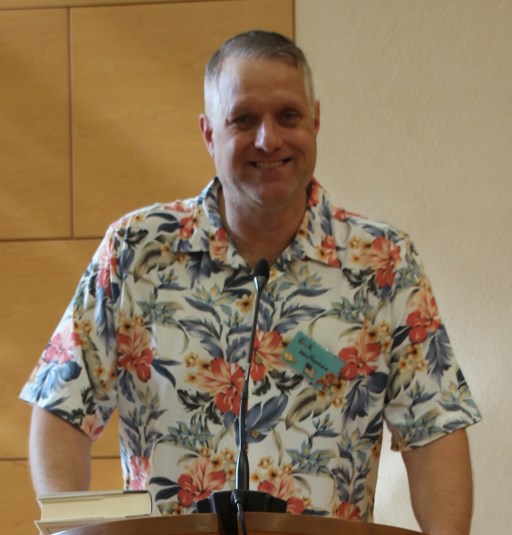 Erik vonHausen, Sexton Coordinator
Erik serves as Sexton on Sundays (4-6 hours) and one weekday (4-6 hours) and is responsible for Sunday morning operations and taking care of the church property. He is also volunteers as a specially-trained Pastoral Care Associate. Erik has been a member of Albany UU with his husband Todd VonHausen since 2018. He has a BA from Gordon College in Psychology and Theology. In addition to Christian theology and Jewish History, he has also studied Buddhism and remains open to the lessons he continues to learn from his Humanist, Pagan, and Atheist friends. Erik attended a Wellspring Sources Group in 2017 and Co-Facilitated a Sources group in 2019. He is a Reiki practitioner and has held positions as a counselor to troubled youth, adults with mental illness, as well as terminally ill HIV/AIDS patients. He practices what is called "The Middle Way" which is summarized by Thich Nhat Hanh, "The miracle is not to walk on water. The miracle is to walk on the green Earth in the present moment, to appreciate the peace and beauty that are available now. It is not a matter of faith but of practice." Erik is a believer in the power of Deep Listening and the power of love through a community like the one he and Todd have found at Albany UU.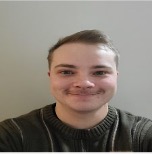 Adrian Cattell
Lead Youth Advisor Email
Adrian is an avid reader, writer, and outdoor enthusiast. He is passionate about the environment, enjoys traveling, playing games, and meeting new people. When the weather is warm you can find him cycling around town! Adrian graduated from Arizona State University with a Bachelor of Science in Urban Planning and is a lifelong UU. He also has a small dog named Minerva.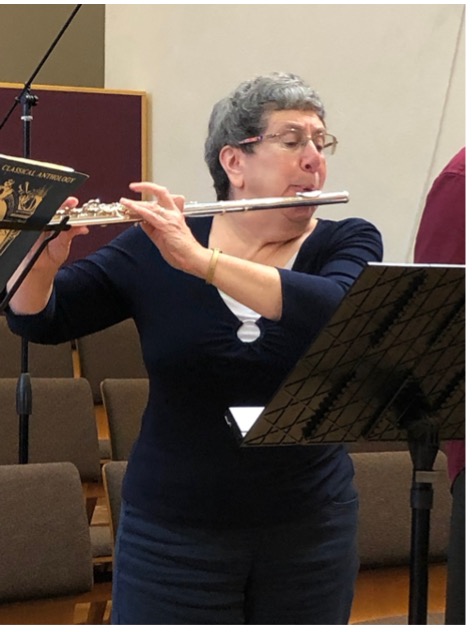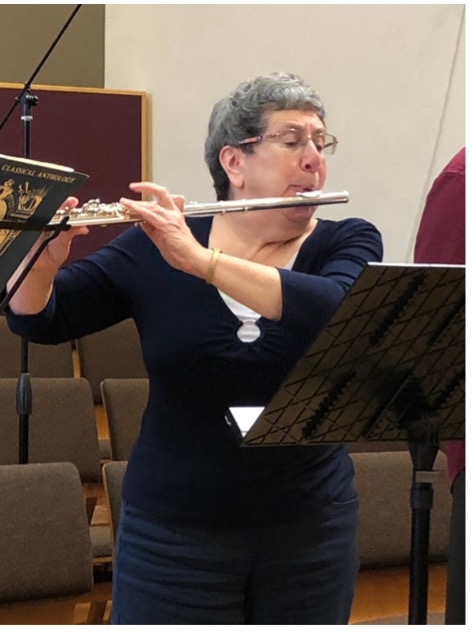 Randy Rosette
Music Associate (volunteer)
A longtime pharmacist by profession, Randy has focused on music as a more recent vocation. She enjoys the using instruments (voice, flute, keyboard) to create a fitting musical atmosphere and backdrop for church services, lifetime events, and varied celebratory occasions. Randy has participated in numerous vocal and instrumental groups and served as Albany UU Interim Music Coordinator for several years. In her current role as Music Associate, Randy brings her love of music plus strong teaching skills to support the Albany UU choir and Music Director. This may include leading sectional rehearsals and the congregation in song, accompanying and collaborating on musical projects, with a goal of strengthening our overall church community through music.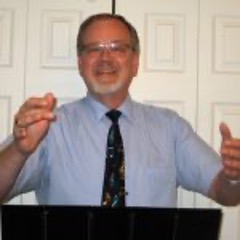 Chris Jensen,
Music Associate (volunteer)
Ever since performing in the barbershop quartet of a high school production of "Music Man", Chris found the passion of his life- singing in harmony! He has sung in many choral groups, including the Albany Pro Musica, Electric City Chorus, Revisions quartet, Voices in Harmony, and the Albany UU choir. Chris also enjoys the challenge of occasional solo work. Chris has expanded his musical concentration to include the study of choral conducting. He is currently the Music Director of the Electric City Chorus and has served for several years as the Interim Choir Director for Albany UU. In his role as Music Associate, Chris will use these skills to enhance the music ministry at Albany UU.