Service Actions
Looking for opportunities to put your faith into action for justice? Here a few ways you can get involved. And you are welcome to connect and participate with Social Justice Team or Green Sanctuary Team in any of our meetings or activities.
---
Black Lives Matter Vigils
TROY: Sat 10:30am–11:00am. Corner of River Street (Fulton and Third)

DELMAR: Sat 9:30am–10:00. Delmar Farmers Market at middle school, 332 Kenwood Ave
Inclement Weather
The vigils will automatically be canceled due to threat of severe weather.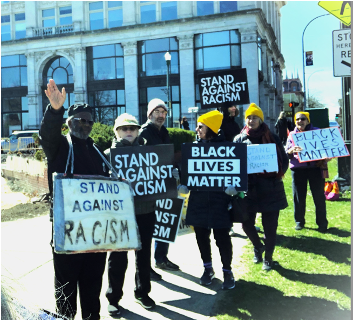 Purpose
To express that Black Lives Matter.
To embolden more white people to act against racism.
Safety Precautions:
• COVID-19 Precautions: If you are no longer taking precautions personally, please respect the decisions of those who do. Only an individual knows their full risk. It can be perceived as confrontational to ask vaccine-status of others. Vigil participants may choose to take infection precautions because of age, illness, or a compromised immune system. Please remember that if you are vaccinated, you are still susceptible to being asymptomatic.
• Chanting: Signs only, no chanting (except for meditative religious practice)
• Signage. We carry signs with the same message: "Black Lives Matter," or "Stand Against Racism."
• Responses to the public.We limit our positive responses to a thumbs-up or a wave.
o We do not respond to any negative reactions, such as heckling.
o One person will be designated to take photos of license plates of anyone who is inappropriate.
• Safety. We all leave at the end of the vigil, and people leave together.
• Friends. If friends join us, advise them of the measures above.
• Accessibility. If you can't or don't want to join standing, you are invited to drive by and wave or honk encouragement.
---
Sheridan Preparatory Academy. Albany UU has long sent volunteers to this local school to help individual students and the school as a whole. In 2016 we build a playground for the schools, but our commitment is ongoing. Volunteering in the classrooms.
---
Focus Food Pantry. Collect funds at Sunday service on the fourth Sunday in Channing Hall.
Warm Clothing Drive. Collect warm clothing and blankets for people who are homeless.
---
CROP Hunger Walk
Every year Dawn Dana organizes Albany UU's participation in the fundraiser CROP Hunger Walk in May. Walkers can enjoy the event's community spirit and camaraderie alone, with Team UU, or in your own small group. You can also walking anywhere, alone or with anyone, anytime during the month of May. For those who prefer, the walk can be virtual.
Pledges or Donations: Walkers are encouraged to solicit pledges from family, friends, and colleagues. But anyone can donate to support Team UU or individual walkers. You can do so online or the old-fashioned way (by check or cash,). Team UU pledges will be spread to all Team UU walkers.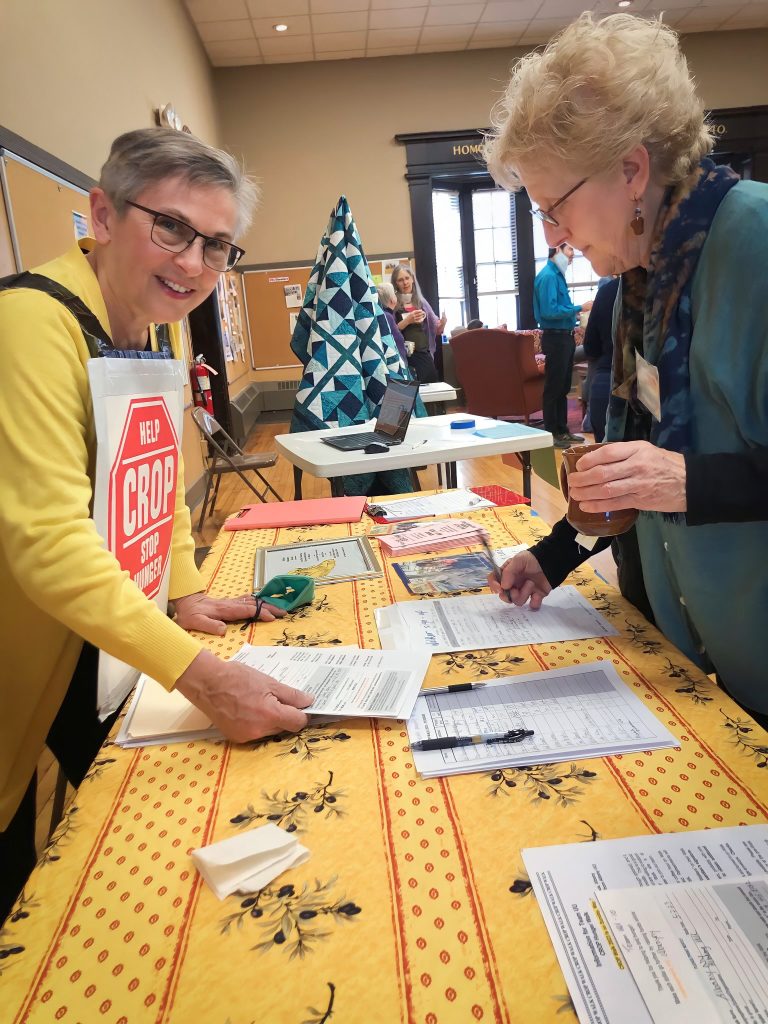 ---
---
2. GREEN SANCTUARY ACTIONS
See the Green Sanctuary Team pages for ways to get involved.
---