Music and Choir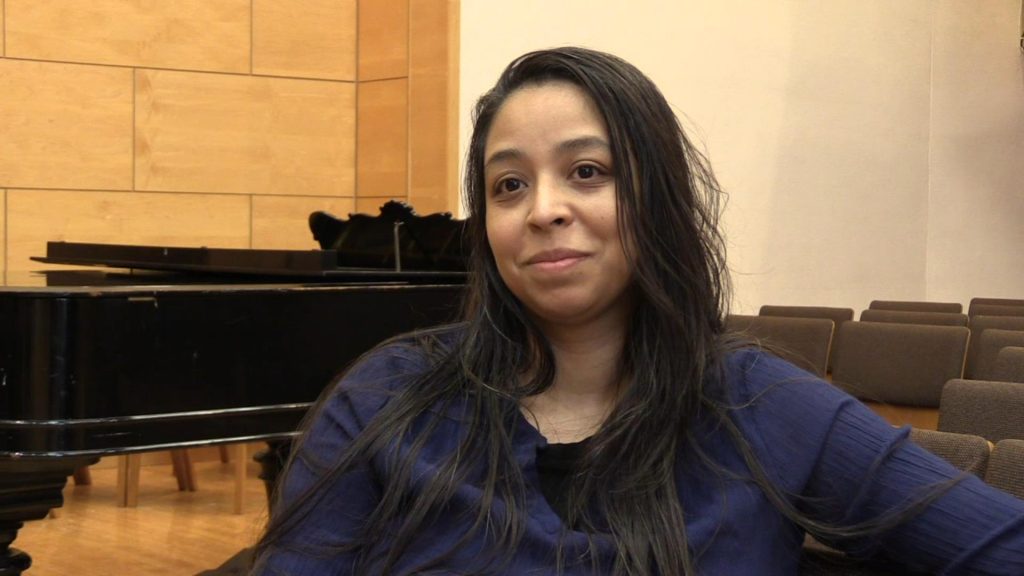 ---
Albany UU's music programs touch our congregation and the broader regional community in many ways. Music invites our hearts to soften and our emotions to rise with the wonder of connection. Our Music Ministry is deepening connections between congregants, weaving in with other church programs, and creating collaborations with other Capital Region musicians and community organizations.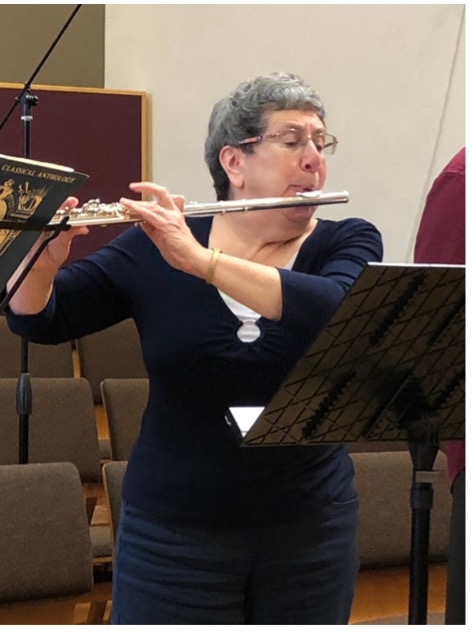 All Are Welcome to Bring their Musical Talents. We are always excited to work with musicians willing to perform at a Sunday service or special performance. If you play an instrument or sing solo or with a group, reach out to Music Director Olga Martinez.
Sunday Services and Special Services. Come enjoy the magic of our beautiful Community Hall on Sunday mornings, and our cozy Sanctuary for holiday and other special services. The bright soaring spaces are filled with the magical sounds of congregants and visitors singing together, and of performances by solo or ensemble musicians and the choir.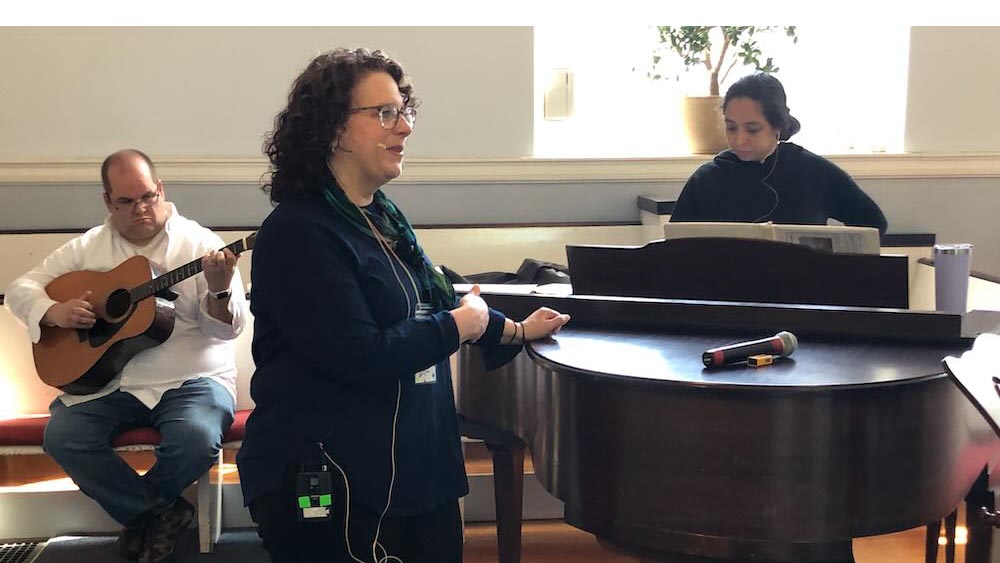 Family Services for Children and Youth. The monthly Family Service in the Sanctuary includes music and song for children and parents or guardians, led by Children & Youth Learning Programs Director Elizabeth Baldes and Music Director Olga Martinez.
Musical Collaborations in the Larger Community. Under the leadership of Music Director Olga Martinez, the church has built new ties to the Capital Region's civic and cultural programs. For example, we now participate in joint choral and music performances with talented individuals and groups such as LGBTQ musicians from Capital Pride Singers and In Our Own Voices.
And our own Green Sanctuary Team, Music Ministry Director Olga Martinez, and new member Alycia Bacon organized the church's participation in the March 2023 Climate Action rally at the New York Statehouse, leading chants and music with partner organizations to excite and encircle the hundreds of people and legislators in attendance.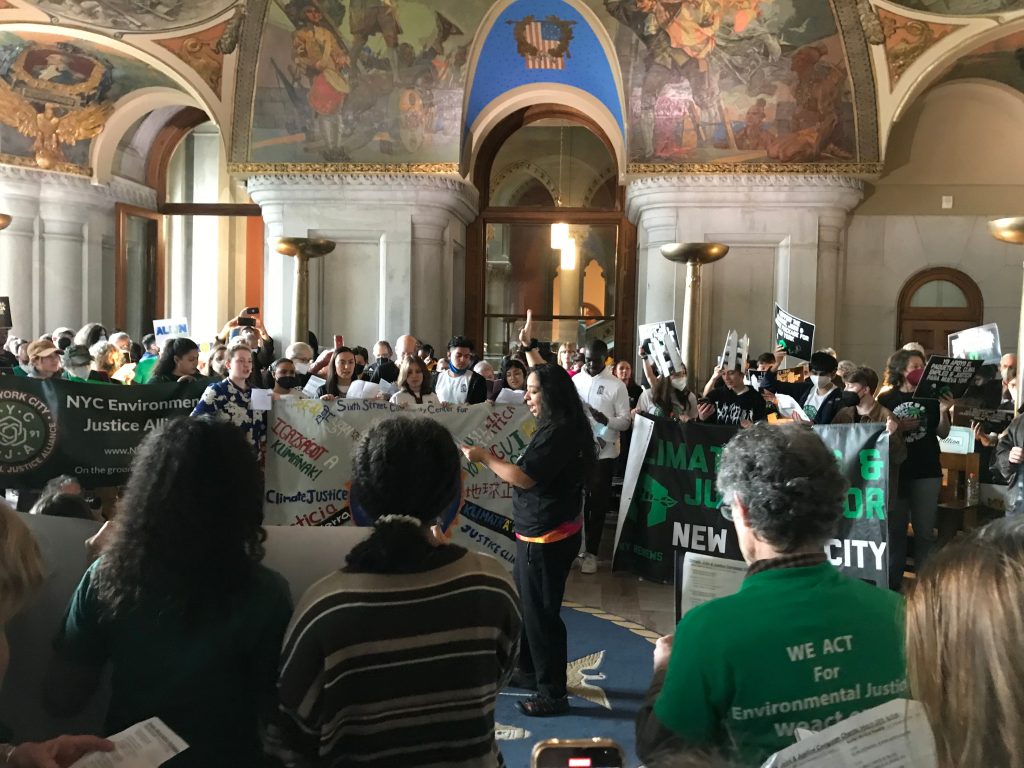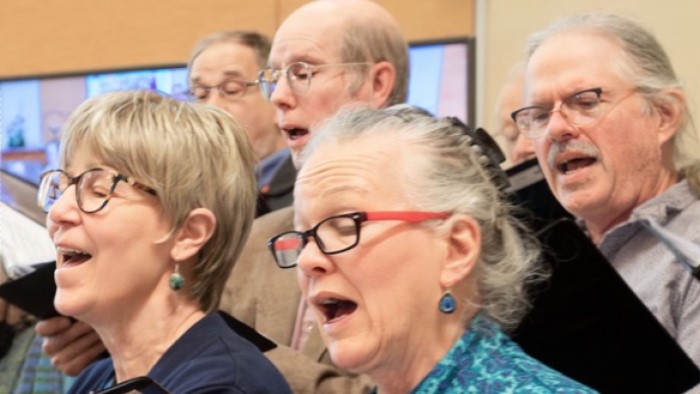 Join Our Choir. The Music Program welcomes all to sing in or perform music with the Albany UU choir. We perform two or three Sundays per month, September to June. Choir members attend a 90-minute rehearsal one night per week and just before performance Sundays, and practice with online rehearsal aids provided by Music Ministry Director Olga Martinez.
Contact
Reach out to Olga Martinez to join the choir, offer to perform, for more information, and/or ito share ideas for our Music Ministry. You can also leave a message in her phone box at 519-463-7135.